Malakh Zebulun is a business owner, a serial-entrepreneur, a public speaker, radio presenter and author. Her expertise spans a range of disciplines; business, management, training, professional development, consultancy, youth work, social care, NLP and coaching.
Malakh Zebulun has walked a long road to recovery from child abuse and domestic violence; having suffered and overcome an eating disorder, addiction, depression to experiencing suicidal attempts. She spent many years self healing and breaking the attachments of fear, anger and any negative association with people who chose not to celebrate her worth. Malakh has now embedded new techniques and strategies into her life that has given her the ability to break  those negative cycles from repeating itself in her life.
Acknowledging the importance this has achieved in her life, this inspirational woman now helps others to do the same as she departs the know-how on to many others, by influencing them to take up their personal responsibility to live far beyond boundaries of fear and the memories and anguish of abuse. As the author of 'No More Secrets' Malakh has engaged in public speaking to help encourage others to take the steps they need to see change in their lives.
Be prepared to have Malakh move you from your comfort-zone of attracting less into your life, to building your self-worth and discovering your purpose-led life on this earth.
Malakh believes you are worthy of this and nothing less!!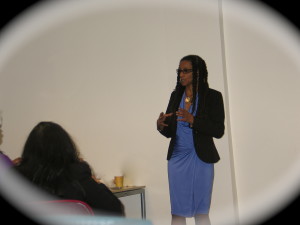 Malakh is an exciting and authentic speaker engaging in topics from: 
Aspiring Towards Your Dreams;
Learning To Let Go After Abuse;
Building Positive Relationships;
Learning To Love & Value Myself
For Business Topics:
Are You Ready To Be An Entrepreneur;
The Power of Online Presence;
To book Malakh Zebulun for your speaking engagements please send her a message with more information about your event, with subject heading "Speaker Booking". Please include details of who your expected audience are along with numbers in attendance using the Contact Form on this site.
Check EVENTS TAB for dates for Public Speaking engagements, Workshops, Seminars and more
"Malakh is a conversational speaker. She comes across sharing and caring in her speech and presentation to connects with you first.   She shares her story with such gusto and gently but surely takes you on a journey of transformation, restoration and purpose. I recommend her to be on any authentic platform for her uniqueness & story to be shared to a wider audience. She is truly a gem!" Enomfon Ntefon, Author, Speaker and Relationship Harmony Coach
Click cover to order your copy of Malakh Zebulun's highly acclaimed book       "No More Secrets"